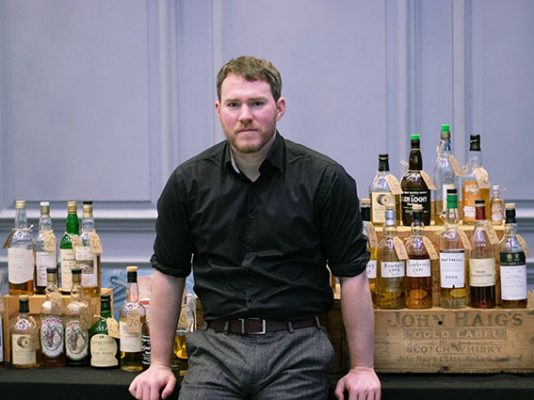 According to Angus:
Colour:
deep amber.
Nose:
deep, luscious and beautiful sherry at first. Laden with darker, softer fruits, umami paste, plum sauce, five spice, pomegranate molasses and then, with time, it evolves more towards bitter, dark chocolates, espresso and strawberry scented pipe tobacco. The layers, evolution and aromas are all quite beautiful. The cleanliness and purity of the sherry are also superbly bright and clear. Really quite old style in many ways. With water: opens perfectly onto wet leaves, tobaccos, unlit cigars, damp forest mushrooms and this general impression of petrichor.
Palate:
Big arrival, very leathery, earthy, minty, bitter chocolate, strong coffee, black pepper and a slow but steady inching towards game meats and hints of bouillon and umami. Rich, bold, meaty, earthy and yet still with these wonderful glimmers of red and dark fruit reductions. With water: as with the nose this is really now all on leaf mulch, aged pu erh teas, walnut wine and now even things like balsamic and rancio. Blind you might well say an old higher strength G&M bottling from the 70s or 80s.
Finish:
long, gamey, peppery and full of winter spices, clove-studded oranges, dried dark fruits, candied peels and more chocolate and espresso notes. Just great!
Comments:
A gem of a Longmorn and a truly superb selection. At times you really feel the echoes of much older style sherry profiles ringing clearly in this one. Hats off to Michiel!