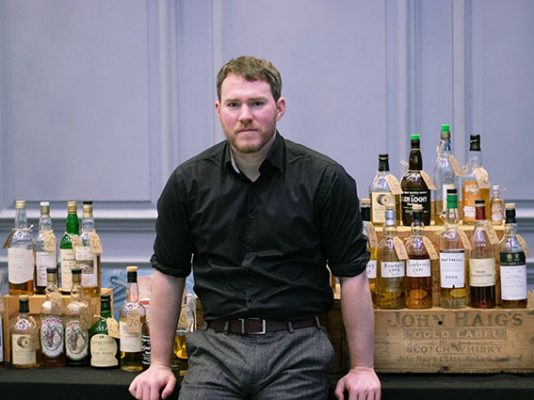 According to Angus:
Colour:
white wine
Nose:
an ethereal and complex smokiness. One that includes sandalwood, bonfire embers, sheep wool, ink and mineral oils. It evolves more towards medicinal aspects with time: things like lanolin, wintergreen, herbal toothpaste and smoked olive oil. A very subtle expression of peat that has broken down and sub-divided with age into something of great aromatic complexity.
Palate:
classically farmyard Ardmore but with a similar sense of fragmented and sub-divided peat. Crystalline smokiness, tinged with farmyard aspects, coal tar soap, lanolin, sandalwood, more impressions of smoked olive oil and now also preserved lemons in brine. Indeed, with time it becomes rather coastal, with notes of anchovy paste, salted butter, pink grapefruit and touches of seawater. Elegance nad subtlety are really the watchwords here. .
Finish:
medium, rather salty, brittle minerals, lemon infused olive oil, natural tar, white pepper and a sense of nervousness and sharpness that feels very refreshing
Comments:
really great to try this distillate at this serious age from what is clearly very plain and polite wood. The distillery character remains wonderfully pure, vivid and intact. I really love the subtlety and complexity to the peat flavours and they way the manifest through the optics of age. Great selection!