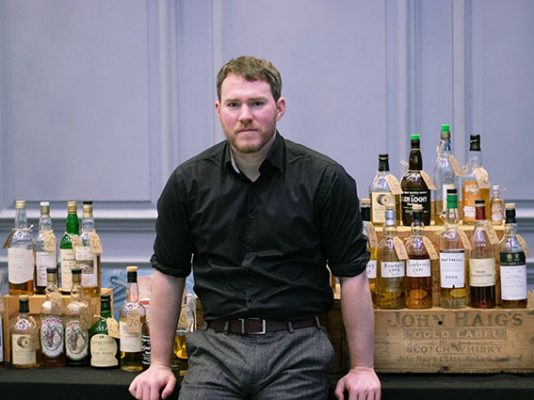 According to Angus:
Colour:
amber with orange hues.
Nose:
a peaty one! An immediate hit of very pure and precise tarriness. Hessian cloth, rope and BBQ embers. Also this crisp and specific smokiness that recalls sizzling pancetta and bacon jam. A combination of modern peat and sherry that works very well because they both remain pure and clean. With water: more leafy, mulchy and sooty with a peppery peaty tang. A lovely bodega funk vibe coming through which feels quite evocative and organic.
Palate:
the same impression of sharp, sizzling bacon smoke on arrival, joined by toasty wood spices, cloves, hot paprika and aniseed. More of these hessian notes, touches of fruity red chilli, black olive, pickling brine and more natural tar. With water: some kind of salted orange peel, Cheng Pi tea, more aniseed, more simmering tense wood spiciness, five spice, camphor and nutmeg. An intensely warming dram with a lot of wintery vibes.
Finish:
long, tarry, black pepper, olives in pickling juice, herbal ointments and hessian once again. Excellent!
Comments:
What's to say? Peat and sherry done very well. The best of this particularly modern style I think. One to crack open when winter comes around again. !