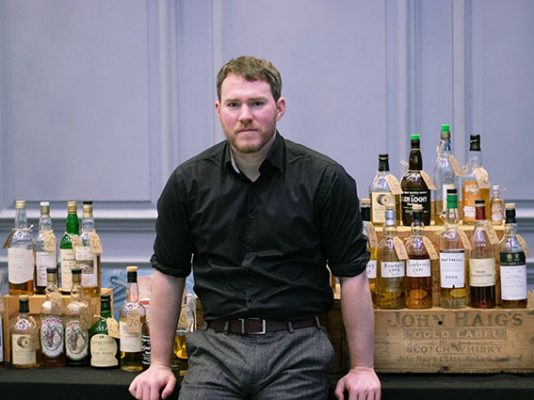 According to Angus:
Colour:
pale gold.
Nose:
an extremely fragrant example, as is often the case with these batches, there's many initial notes of scented candles, citronella waxes, white flowers, chalk, beach pebbles and sweeter impression of gorse flowers, chamomile tea, lemon rind and even a few dried exotic fruits. Harmonious and beautifully evocative. With water: a little sharper, a little more 'zing' and a few notches more coastal, pure and precise. Brine, wet canvass, crushed seashells, distant rock pools and more heathery aromas.
Palate:
similar to the nose, this one shows a lighter side of Orkney with many dried flowers, heathery notes of honeys and ales, light camphor tones, beach pebbles, mineral oil, the lightest tang of peat smoke and sea air freshness. Also lightly smoked olive oil and some herbal teas. In time there's even this impression of some dry, aged Riesling with these buttery and delicate waxy qualities. With water: the texture thickens, there's more olive oil, more putty, waxes, pollens, bitter herbal teas, dried wildflowers. It remains extremely evocative and natural.
Finish:
long, warming, floral, heathery, salty and with a little bite of citric acidity.
Comments:
Once again we are reminded just how great these parcels of casks are and how brilliant the distillate from this distillery is. I love how this lighter example still has a wealth of character and personality to put on display. The word the keeps returning to mind time and again is 'evocative' – you cannot drink this and not think of Orkney.
.