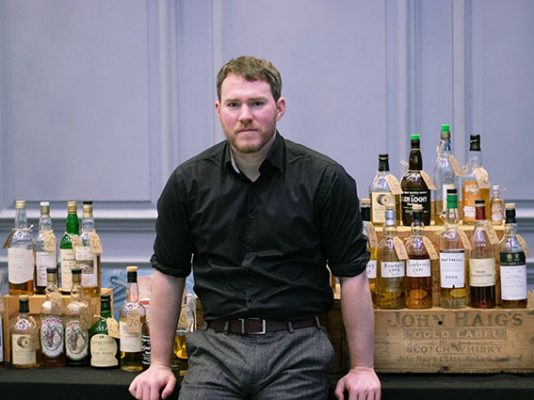 Macduff 2011 
Colour: deep gold.
Nose:
a very 'polished' profile that brings to mind buffed shoe leather, lamp oil and sack cloth. A nicely damp earthiness sits underneath along with some classical sherry aromas such as sultan and gingerbread. Easygoing but also with a warming impression of firm spiciness. Water diverts it towards a more overt fruitiness. Green and garden fruits with apple, kiwi and sharp gooseberry notes.
Palate:
surprisingly 'sticky' sweetness in the mouth. Lots of dark fruit jams and preserves, blueberry muffin mixture, date molasses and raisins. Further sips bring gingerbread once again, and also this time stem ginger preserved in syrup. Also caramelised oatmeal and digestive biscuit. Water once again makes it fruitier, more playful and balances the sweetness with green acidity, cereals and soft, warming spicy tones.
Finish:
medium in length, satisfyingly warming and with some nice peppery notes. Great fun and very well balanced overall. Takes water extremely well I think.