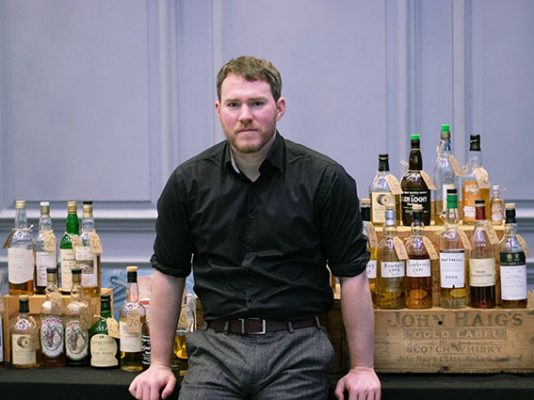 Glentauchers 2014
Nose:
A powerful nose that is youthful but also quite active with these immediate suggestions of honey on brown bread. Very syrupy and 'textural'. There's also sultanas, treacle and more left-field things like carbon paper, shoe leather and mineral oil. This impressive feeling of 'fatness' and concentration. Some water brings impressive complexity with subtle notes of dried flowers, vase water, graphite oils and boot polish. Highly charismatic whisky!
Palate:
Straight away there's bags of caramel sauce, milk chocolate, digestive biscuits and malt loaf with sultanas. Still this lovely bready richness with sweet honeys and syrups. The youth is present but globally it feels nicely mature, many aspects make you think of contemporary European whiskies with these thicker bready profiles. Water allows for a more generous sweetness and once again the flavour of some very high quality caramel and fudge.
Finish:
Reasonably long, still focused on sweeter syrups, honeys and caramel with some cinnamon breakfast cereals and more fruit loaf.
Comments:
A lot going on in this youthful wee Glentauchers. I find the fatness of the distillate matches well with the more active oak, with neither aspect dominating too greatly and, instead, the overall impression being one of balance and richness. A lot of fun!