Various barrels will be bottled in the coming period. The choice of barrel will be based solely on my own taste. A broad taste palette encompassing many flavour combinations will form the basis for these choices.
Six barrels are going to be bottled for now, which are all connected to each other via their label. The labels are being designed by the well known artist in the whisky world, Hans Dillesse, who I am fortunate enough to be able to count among my friends.
I'm happy to announce that Angus MacRaild will give his comments by each new Wigman's own Bottling. Underneath each own bottle in the shop you will find 'According to Angus'.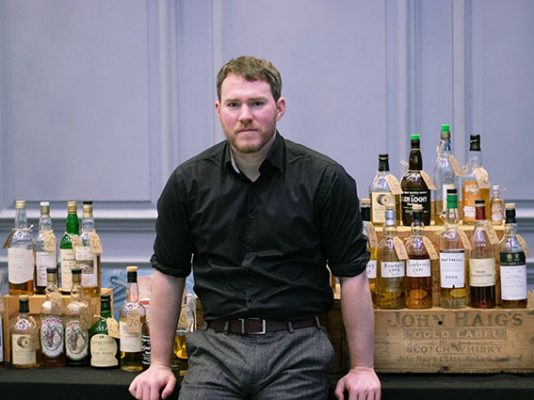 Angus MacRaild is a writer and consultant specialising in old and rare whiskies. He lives in Edinburgh and regularly travels to exhibit or host tastings at festivals around the world as well as co-organising his own annual event: the Whisky Show Old & Rare. He contributes regularly to Whiskyfun and has other notable side projects including his own independent bottlings under the Whiskysponge label. 
Shop own bottlings