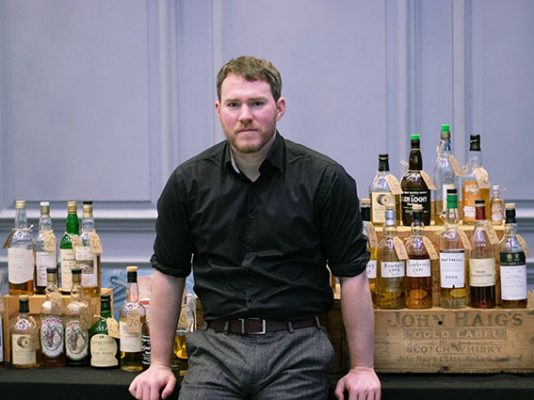 According to Angus:
Colour: pale straw
Nose: Citric and effervescent at first nosing. All manner of fresh, sweet cereals, chalk, lemon peel, barley sugars and fresh fabrics. Freshness in abundance; the epitome of natural malt whisky. Given time you find these wee notes underneath of canvass, clay, sheep wool and sunflower oil – fatter and slightly heavier notes which point to a more robust highland style. Water gives rather surprising herbaceous quality, like herbal teas, ferns and cut grass. Superb freshness!
Palate: Sweet, rich and buttery on arrival. Again we're very close to the natural ingredients with these notes of barley water, boiled lemon sweets, freshly baked pastries, buttered toast and softer notes of limestone, chalk and plain cereals beyond. Extremely elegant, easy and well-structured. In time it becomes slightly waxier, oilier and fatter. With water it's all on fresh breads, cereals, butter and chopped fresh herbs such as parsley and marjoram. A little tickle of white pepper in the background.
Finish: Long, sweet, lemony, oily and grassy with some more autolytic bread and yeasty notes in the aftertaste.
Comments: A very pure and natural style that makes you think of what we imagine to be 'highland' malt whisky. It's a full and textural dram that happens to also be very approachable and sippable at the same time. Another example of how Teaninich can often be an easily overlooked name.