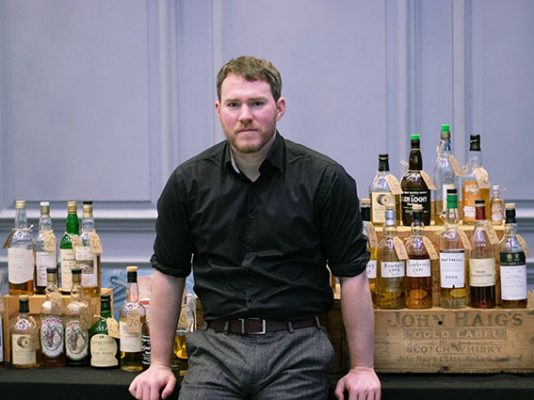 According to Angus:
Colour: bright coppery amber.
Nose: marmalade on toast! The richness of seville orange with deeper notes of toasted brown bread, toasted pumpkin and sunflower seeds, then honeycomb and an elegant note of aged sauternes. Abundant sweetness but well balanced, light and integrated with these richer bready tones. A small splash of water reveals some superbly elegant notes of dried herbal bouquets, pressed wild flowers and touches of fennel and aniseed.
Palate: Surprisingly spicy, lots of dark fruit preserves including fig, date and prune. A few brighter red fruit cordials as well. The spiciness of pumpernickel bread, cinnamon powder, curry leaf and clove. Also quite a bit drier and more direct than the nose suggested which keeps the evolution entertaining. Hints of treacle tart, marzipan and baked apples. Water creates a little more harmony and easy warmth in the mouth. There's still a prickle of spice but it's well tamed and showing superb elegance and poise.
Finish: Long with rather prickly sharp notes of fruit chutneys, boiled lime sweets, earthy and bready notes. Rich and satisfying.
Comments: A surprisingly full and big bodied Speysider, one which feels weightier and more powerful than its ABV would suggest. The kind of spicy, firmly backboned whisky with plenty chunky fruitiness that would sit very well in a large measure late in the evening with friends.