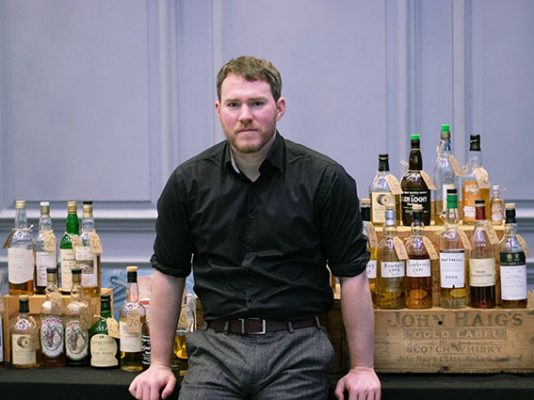 According to Angus:
Colour: polished copper
Nose
Taut, leafy and superbly clean. A very polished aroma that takes in hardwoods, spruce, beeswax and linseed oil. Mature, elegant and very expressive. Given time this natural leafy quality gives way to softer, more direct earthy notes; wild mushroom; then various dark fruits such as date and sultanas. The sweetness of the fruit is balanced by the more tertiary and savoury complexities. Extremely attractive with nods towards an older style of Speyside malt. Water brings out the spiciness from the wood and a drier earthiness. Some lovely notes of hessian and olive oil too.
Palate
On arrival it is densely fudgey and almost stodgy. Lots of dark fruit cake soaked in Cognac, milk chocolate, brioche, candied nuts and some gutsier noes of coal dust and cured meats. Thick, textural and surprisingly weighty for the ABV. There's a wonderfully mossy, petrichor quality about it. With water there's gingerbread warmth, sultana, olive oil again and a little camphor.
Finish
Medium, bright and still showing this lovely oiliness. The fruits remain dark and slightly concentrated and there's a wee bitter streak of dark chocolate in aftertaste.
Comments
A perfectly mature, slightly older style malt whisky that feels bigger than it is. The kind of cask that feels as though it has been captured at its peak. Mouth-filling and extremely satisfying whisky.